Brisbane Mobile App Developer
I am a freelance app developer and consultant, based in Brisbane, Australia. I specialise in cross platform native mobile app development as well as full-stack web development. I also consult on usability, design and UX. I like to make things.
Consultation services
Mobile and web app development
Project management
User experience (UX) design
Business development
Advertising and marketing
Information architecture and APIs
React Native
I specialise in React and React Native. As such I work heavily with modern JavaScript and the ever evolving ecosystem around it. I have been working with React Native since 2015 and have produced a large portfolio of apps using React Native for both government and enterprise clients.
Native iOS and Android
Along with React Native, I also develop apps and modules in native code for iOS and Android including Swift, Objective C, Java and Kotlin.
Web developer
I have been developing for the web professionally for over 15 years.
Languages: JavaScript (ES5, ES6 and modern JS), HTML, CSS, Node.js, PHP, Swift, Java
JavaScript Frameworks: React, Redux, Angular, Vue.js
Back end platforms: Firebase, Parse, AWS
Hosting: Amazon Web Services (AWS), Netlify, Digital Ocean, Azure, WHM/cPanel management
CMS: Wordpress, Drupal, Laravel
Wordpress: customisation and theme/plugin development
Amazon AWS Certified Developer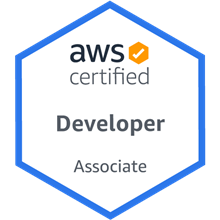 Contact
For any freelance enquiries feel free to get in touch.